Since I've only started reborning in March 2021, I wasn't sure I was knowledgeable enough to write this post. But then I decided, hey…everything is fresh…including my mistakes.
The first thing to tell anyone thinking about beginning to make reborn babies is this: This hobby is NOT cheap! If you're wanting to make your own baby to save money, don't. By the time you buy all the things you'll need, you could have just given that money to an artist who will custom make you what you want. Even if you are the most miraculous artist to ever pick up a Cosmetic Wedge and just go from blank Vinyl to beautiful, with no stripping in between, the supplies ALONE will set you back a pretty penny. In addition, as someone who stripped her first kit NO LESS THAN SIX TIMES…it's a process.
Ok. So you have decided to begin reborning. Welcome to the family! I'll bet you have questions….I remember how many I did! So…first of all, check our Facebook Groups. There are hundreds, perhaps THOUSANDS of Facebook groups dedicated to Reborn Art, Artist, and Showing off or selling your Reborns. Pretty much anything you can think of, you can find a Facebook group for. The Reborn hobby is very widespread with collectors from all walks of life, economic, social and location situations and all over the world. Some just collect, some photograph, other role-play; the Reborn hobby has niches for everyone. Some of the groups I recommend are Reborning For Beginners, Beginner Reborn Artist and LiveEffects Tutorials and Tips by Sue-Ellen. More about that last one a bit later!
One of the first decisions you will have to face is Air Dry Paint, or Heat Set Paint. There is no right or wrong decision here, except for yourself. Air dry paints are the simplest to get started with. Heat Set paints have a higher entry cost because you will need the oven with which to set the paints; thus the term "Heat Set". Pros and Cons can be learned for both, and I'm not going to cover that here. Maybe in another post, but for now I'll leave that up to you to figure it out. There are plenty of places that this decision is discussed and the ramifications of both decisions are discussed at length.
So now you've decided on one of the paint types. Now begins the questions of "what do I need to get started" ? You CAN go to one of the reborn supply stores (links coming later) and buy a "starter or Trial set of paints. That wasn't something I wanted to do for many reasons; cost was a factor, but the fact that there are so many things I would never have used and not enough of the things I would have used a lot made me hesitate to just buy a set. But knowing WHAT to buy…now that was the question.
First, this online magazine helped me SO much. While this is a little older, and the company, sadly, is no long in existence, Precious Little Babies Free Painting Tutorial ©2014. After reading this little free Magazine for quite while, I found out the company that created it, also produced DVDs and other instructional videos. I wish I had found THOSE! Speaking of tutorials…(sorta), before I go to the list of Needed Items, I want to offer you a WONDERFUL tutorial by a very talented artist who lives in Australia and runs a store there. She's got a lot of free tutorials, but for the beginner, this one is my favorite Newborn Painting Tutorial by Miracle Babies Nursery. You can literally work along with her, she's easy to follow, has a great attitude, responds to emails an is a very talented artist! I worked through this video with my second Reborn and ended up selling her.
Ok, now in earnest on to supplies you need in order to reborn baby dolls. Regardless of which paints you've chosen, here are somethings that you'll need. Distilled water (if using Air Dry Paints). Odorless paint thinner (if using Heat Set) Mona Lisa seems to be the most popular. I've heard some folks say it's caused some cloudy issues, but it has been what I've been using and had no issues with it. You can find it pretty much anywhere from Hobby Lobby (the cheapest I've found) to Walmart to Amazon. Do yourself a favor, things like this, don't buy through reborn stores…it's cheaper to get poly-fill, paint thinner, etc. elsewhere.
Paint Brushes. Pretty much any sort will do to begin with. The only reason I don't suggest the SUPER cheap ones is because you don't want them losing bristles on your dolls. As you go along, you'll develop a preference for certain ones over others. I do recommend you have a selection of multiple sizes and styles. Straight, rounded, angled, flat, pointed, thin, etc. Just make sure that the brushes are made for the type of paint you'll be using (Air Dry is acrylic and Heat Set if Oil) It seems to me that I mostly use the brushes to mix paint and apply it to the Cosmetic Wedge, lol.
Ah yes, next on the list….Cosmetic wedges! I use several different ones. High density, mid density and low density. The higher the density, the heavier and "more rubbery" (they are NOT rubber!) they feel. THe highest density I've found are from Walgreens.
The lower density wedges absorb the paint while the higher the density, the less paint it absorbs and the more it just blends it.
I have found the low and mid density at Amazon and Walmart respectively. You CAN use just one type, if you do, choose the mid density…but be careful they don't come with any vitamin E of other chemical added.
You will also need a couple of Mop Brushes. Those help blend the paint in places the cosmetic wedges don't reach (ears, toes, etc). I have a 1/2″ and a 3/4″, but I intend to add a 1 inch and 1/4″ as well. Another type of Mop brush is a KABUKI brush, they have become very popular with certain air dry paints and work wonderfully with washes (don't worry about the terminology now….you'll get there!) You don't NEED all of these, just a 1/2″ will be good enough to start.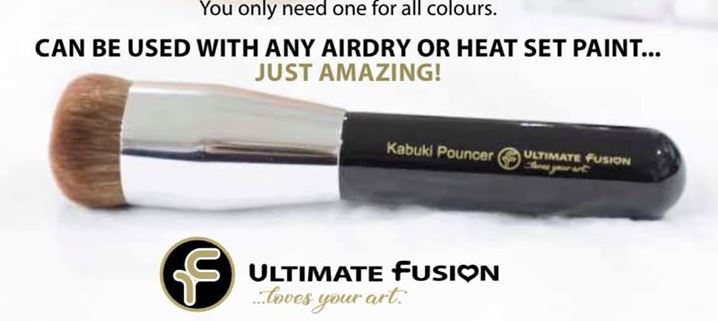 Another item you'll need, no matter what type of paint you choose to use, are sponges. You can buy them from any Reborn supply, but you can get them cheaper off line. Sea sponges, kitchen sponges, household or auto sponges, crafting sponges…try everything until you find the ones you like. You'll even learn to make your own out of cosmetic wedges and a pair of tweezers. Use the tweezers to pluck holes in the flat end, simple.
While we're on the brush topic, I've noticed that many artists, including myself, include brushes from makeup and nail arts in their Reborning. The best suggestions I can give is keep an open mind, watch what others are doing and try different options. IF you're going to be painting hair, nail art brushes such as these below are very helpful.
For "mop" brushes, or to blend paints (or for powders…don't rush this, we'll discuss powders later), a nice set of make up brushes comes in really handy. Not 100% necessary, but nice to have on hand if you can.
You'll need something to dry your limbs and head on. A piece of 2×4 with some wooden dowels attached will work fine; but you can also get a Bottle Drying rack from any store, including Amazon… Just make sure it's sturdy. I got a smallish one when I first started (and I still use it) but I wish I'd bought the large one!
You'll also need a palette to mix your paint in. For some reason, I've had better luck using glass for Genesis. I'm not SURE if it matters, but it works, so I'll stick to it. You can buy palettes anywhere, really…or you can be like me (read: CHeap) and go down to the Thrift Store and pick up something like I have…..
Little air tight glass jars that you can get at any hobby shop for miniature or model paints work well for excess paint. Though not 100% needed, they are nice to avoid wasting paint.
You will need measuring spoons for your Odorless Paint Thinner, any kind will do. I also have a small bottle with a dropper cap I use to keep some Odorless Thinner in on my table and refill it as necessary; helps keep spills to a minimum. Some Pipettes are not necessary, but nice to have…but Q-Tips, especially those with a pointy end are essential! A cautionary suggestion, keep your bottle of thinner in a plastic bag to prevent spills.
The BIG ONE…. If you're going to use Genesis, you're going to need something to provide the "heat" in "heat set paints". For that, the majority of people use a halogen oven. In the USA, the most common seems to be the NuWave Oven, but there are other options I've heard of. The round halogen ovens work best, and you'll want to invest in the extender ring. You can sometimes find these on Facebook Messanger or a thrift store used. And it never hurts to ask on Freecycle Facebook/Email lists if anyone has one they no longer use. Also, ask friends and family; you might get lucky and someone bought one on a whim and never uses it. One caveat, however, if you use it for Babies, DON'T use it for food! The Vinyl DOES produce fumes and those fumes may be toxic or cause damage over long periods of time. SO, BE SAFE…VENTILATE!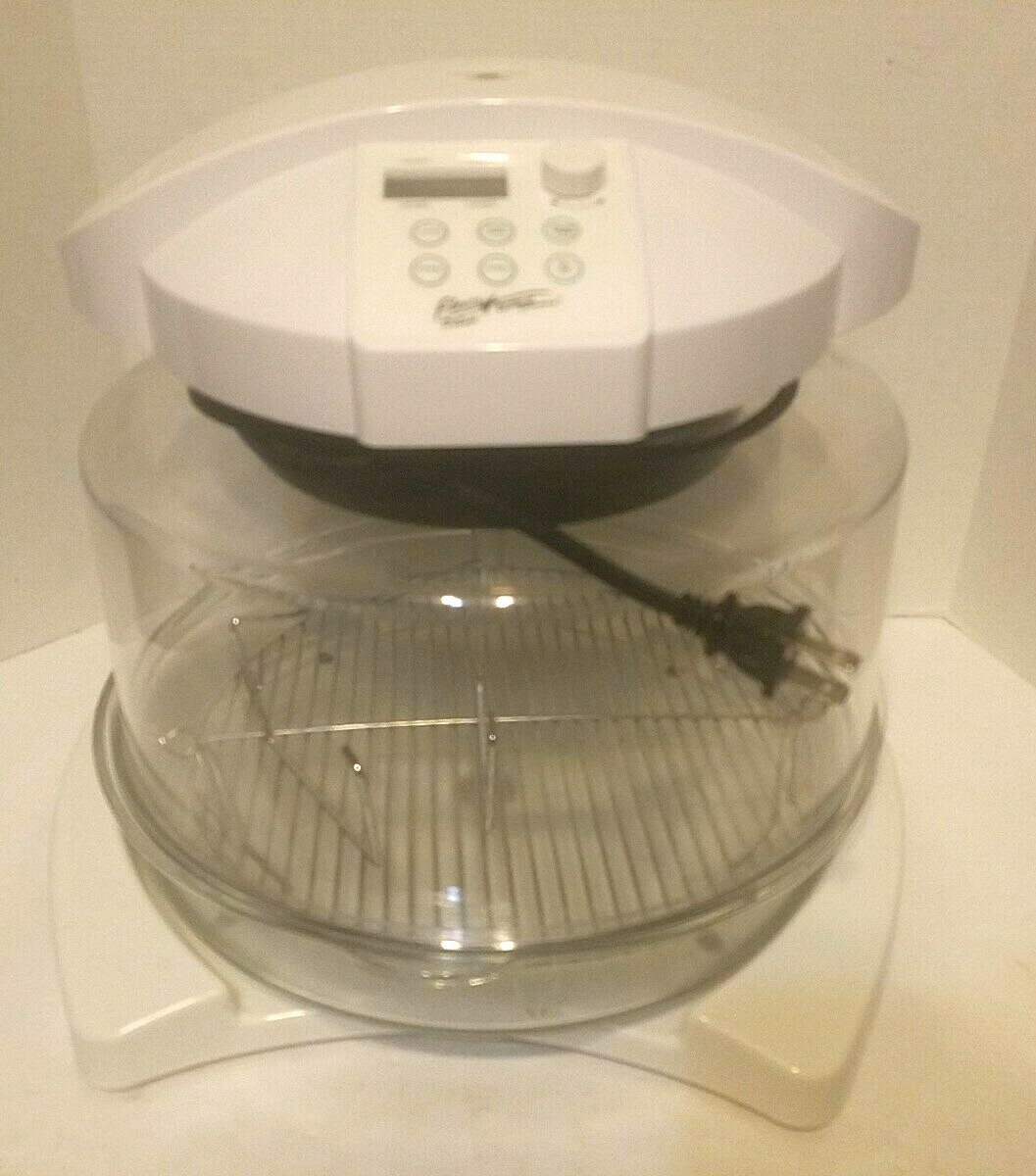 Paints and mediums.
For Genesis, the colors I use and would recommend getting are Ultramarine Blue, Red, Yellow, Burnt Umber, Phthalo green, Eyelid purple, Titanium white and a Flesh (or more). I use Flesh 08, but depending on how dark a baby(s) you intend to paint, you might need different (or all) the Flesh colors, I believe the lower the number, the darker the skin tone. I will say I have done three dolls and barely used any of the paints with the exception of Flesh 08 which I've used about half. In addition to the paints, I suggest having Matte Varnish, Satin Varnish, Thinning Medium and 3D Medium.
UPDATE: After 9 months of reborning, I've found that using the PRIMARY METHOD (Blue, Red and Yellow) makes a LOT of sense….and using ANY of teh flesh colors (Flesh 07, Flesh 01, etc) can make your baby look CHALKY due to the white paint in the Flesh Colors. I no long recommend using Flesh Color, but other colors used in the mottling process can really give you a beautiful look
I can't really be too much on Air Dry except to tell you that most of the COLORS are the same in both Air Dry and Genesis. Each AIr Dry set will have it's own Mediums (Ultimate Fusion uses AntiBead, RebornFX uses emulsion, etc.) The best two Air Dry paints from my experience and from listening to people are Ultimate Fusion (available from Dolls By Sandie and perhaps others) And RebornFX sold from Macpherson's Crafts. I'll add a bit with links to stores down below. For inexpensive, you can't beat MacPherson's deal on their mini trail set for $9.99. Miracle Blend Air Dry paint is no longer produced, but you can find some on clearance at times, and if you're in the UK, Special Care Nursery paints I've heard are great as well.
My favorite places to shop in the Reborn community. Now as I said above, things like Odorless Paint Thinner, Sponges, etc. you can get cheaper at stores like Hobby Lobby, Walmart, Target, etc.
Dolls So Real–They have awesome clearance deals and some really neat real hospital items. They are also very affordable shipping.
Dolls By Sandie–VERY affordable shipping so you're not paying $15 for a set of Rooting Needles. But they also have a lot of great deals, including the ability to buy in large quantities.
Bountiful Baby–The Big boy….the Walmart of Reborn World. They offer a selection of kits every day on sale for 50-60% off called "Kits of the Day". This is the best and cheapest place to get a really cute kit! They also carry pretty much everything else you'll need to reborn. A word of warning, their shipping is a tad high.
Of course, you're going to need a doll to paint. There are MANY choices. My opinion, the best place is Bountiful Baby and one of their kits of the days. At least for the ACTUAL doll you're going to paint. But I also suggest going to your local thrift store and buying bald headed baby dolls. Bring them home, take off their head and clean them good with Windsor and Newton Brush Cleaner, which will strip all the factory paint off them. Use gloves and cotton balls, it's not fun work. After the paint is off, wash them good with Dawn dish soap and hot water and let them dry overnight. I usually apply a primer if I'm just doing hair or eyebrows… Use these cheap little dolls to practice techniques, colors, hair….anything you want to get right before you get try them on your doll. You can re-strip them and wash the as many times as you like.
But when you're ready to actually reborn a doll, you'll need the doll kit, you can get them from many different places. Pretty much any of the Reborn shops, even Amazon and Ebay and Etsy. A caution, however, there is a HUGE Issue right now with Counterfeit Kits showing up on Amazon, Etsy, Ebay, Marcari, etc. If it seems too good to be true (a $300 kit for $39?) it probably it. Ask on one of the Facebook lists (see list above), ask other artists or ask to see the back of the neck. Most legitimate dolls will have the sculpting artists signature IN the vinyl on the back of the neck. But it's best, at the beginning, to just purchase from a legitimate source. If you DO choose to (or get taken by a scammer) buy a "fake" kit, you WILL get attacked by well meaning, but aggressive people and it's NOT a fun place to be. Many people are so enraged by the damage to the hobby and artists that they hold everyone, no matter how innocent, as the same level of guilt as the person who stole the work. Just a caution….take it as you will.
Of course, you'll need Poly-fill, weighting supplies, a body, Eyes (if needed), Rings and Plug (we'll discuss this more later!) and whatever you else you find! But all this will be discussed later! For now, that's it….what you need to get started! If I've forgotten anything, or something else seems to be necessary leave me a comment!